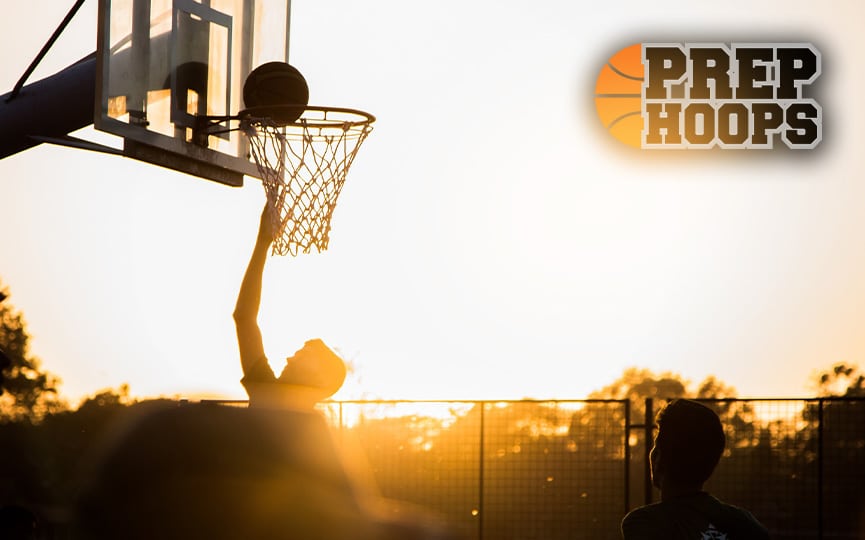 Posted On: 09/22/15 5:00 PM
2014: 17-7 record; 7-3 in Continental League, lost in second round of Class 5A playoffs, 69-61 to Denver East.
Top 100 players: Colin Rardin (No. 34 in 2017); J.T. Bley (No. 57 in 2017); Sam Masten (No. 2 in 2018)
Key Returners: Masten (7.5 points per game as a freshman last season), Rardin (4.3 ppg); Bley (had some varsity minutes as a sophomore); Isaac Hirsch (7.8 ppg as a junior last season) and senior Noah Beck.
Key Losses: Tyler Garcia (15.7 points per game last season) and Mitch Lombard (15.6 ppg; now a walk-on at University of Colorado).
Outlook: Sure, it was June. Use that qualifier if you want to, but the title game of the University of Denver team camp was this summer had a distinctly winter feel to it.
So, yeah, when Rock Canyon won a hard-fought battle over defending Class 5A state runner-up ThunderRidge, there was reason for celebration.
"Going into every summer, our goal is to win one of those team camps," Rock Canyon coach Kent Grams said. "It means the world to us because we haven't beaten a lot of those teams. We're still trying to create that winning culture and that winning environment, so it meant a lot to us."
The Jaguars may well be on their way to making winning a habit under Grams, who has made huge strides with the program since his 6-18 debut campaign in 2012-13.
Yes, Rock Canyon lost two players who accounted for 52.2 percent of the team's scoring last season in Mitch Lombard and Tyler Garcia, and Grams certainly isn't taking their departures lightly. But the newest version of the Jaguars has its own crop of talented leaders, led by sophomore Sam Masten, already one of the most talented players in the state.
As a freshman, Masten bided his time while learning from the likes of Lombard and Garcia, but the young 6-foot-2 guard, who has already earned a scholarship offer from Air Force, is ready to step into a leadership role.
"The scariest thing about Sam is he is nowhere close to being as good as he can be," Grams said. "And he's phenomenal. The best thing about Sam is I never have to get on him in the weight room, never have to worry about him in the classroom. Everything he does in everyday life, he just puts everything into it and gives it 110 percent. He's just an outstanding kid.
"The thing I've probably seen the most improvement in is just his ability to lead. As a freshman it was hard, especially when you have six seniors, it was difficult for him to be a leader and step up and half to be that guy. Now we have leaders all over the floor, but he's definitely going to be looked at as one of our better leaders."
Grams likes his depth outside Masten, including three-year starting guard Isaac Hirsch, who averaged nearly 8 points per game last season. Colin Rardin and Noah Beck also give the Jaguars a pair of dangerous outside shooting weapons. And Grams said his size on the frontline is as good as it has been since he took over four seasons ago.
Once all those pieces start gelling together, Rock Canyon could be a very tough out in the brutal Continental League — and the playoffs.
"All of our guys have to step up and we have to play together as a team," Grams said. "Defensively, we don't have any guys that take breaks. Our whole mindset is in a great spot right now. We're completely bought in."
Click below to read our previous previews
5A Continental League