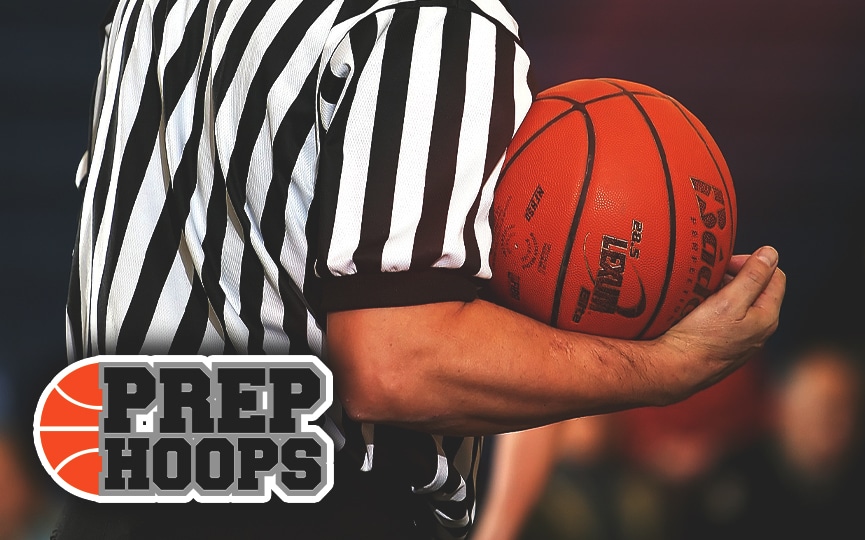 Posted On: 09/29/15 1:00 PM
2014:  20-6 overall, 7-3 in Continental, tied for 3rd in conference, No. 2 seed in Class 5A state tournament, fell to Overland 64-36 in Great 8
Top 100 players:  Trey Boeyink (#85 in 2016), Jake Belknapp (#11 in 2017), Andrew Thompson (#27 in 2018)
Key Returners:  Boeyink (transferred in), Belknapp, Thompson, Isaac Phillips (7.2 ppg, 5 apg last season)
Key Losses:  Ray Beresford (16.8 ppg), Brady Subart (16.4 ppg), Nick Pepper (7.6 ppg)
Outlook:  The Golden Eagles have become an elite program in Class 5A as they've reached at least the Great 8 four consecutive times under Coach Bob Wood. While a good amount of talent will need to be replaced, especially as far as offensive firepower goes, Vista can build around one of the state's best young big men in 6-foot-8 Jake Belknapp, an athletic force with a motor and a great frame. Vista has been known for pushing the pace and scoring plenty of points and will return a perfect point guard for their system in speedy Isaac Phillips.
Coach Wood knows the challenges ahead as Belknapp and Phillips are not only the lone returning starters, but also the only returning varsity players. Nonetheless, this program has a habit of being very strong from year to year and does have plenty of budding talents.
"I think this season will be a little different than normal, because we are really young," Wood said. "Usually we have a lot of seniors on the team. We do have some seniors, but they all played JV last year."
The addition of a transfer will provide a boost though.
"Trey Boeyink, from Mullen, is a very athletic kid who we can team up with Isaac in the backcourt and put a lot of pressure on people," Wood said. "We have a lot of young guys playing. We'll have two or three or maybe four sophomores who get action, our junior class is strong, and we'll probably have four or five seniors also who are stepping up. I think early in the season it'll be a challenge for us to try and get to where we want to go. I think late in the year we'll be playing good basketball."
In the always rigorous Continental, one of the elite leagues in Colorado, the Golden Eagles have finished in the top three of the standings three consecutive times. That includes a conference crown two years ago.
"I think when we get in the Continental League we'll be fighting to be one of the top three or four teams in the league again and hopefully have a chance to get into the playoffs and advance like we have for the last four years."
So yes—despite graduating a huge group, one that helped fuel multiple Final 4 runs—Mountain Vista isn't going anywhere.
"I think the kids really enjoy the style we play," Wood said. "We play fast, we trap, we press people, we get after people, we're aggressive, and I think they enjoy playing that way. When you play that way, more guys get to play and I think they've bought into the system totally.
"It's our expectations and the kids' expectations every year that we are going to be a very competitive basketball team. I think they really work and they enjoy the rivalries that we have. Rock Canyon, ThunderRidge, and Highlands Ranch are all right there. There's great competition all around us, but the kids have done a great job. We have guys who are ready."