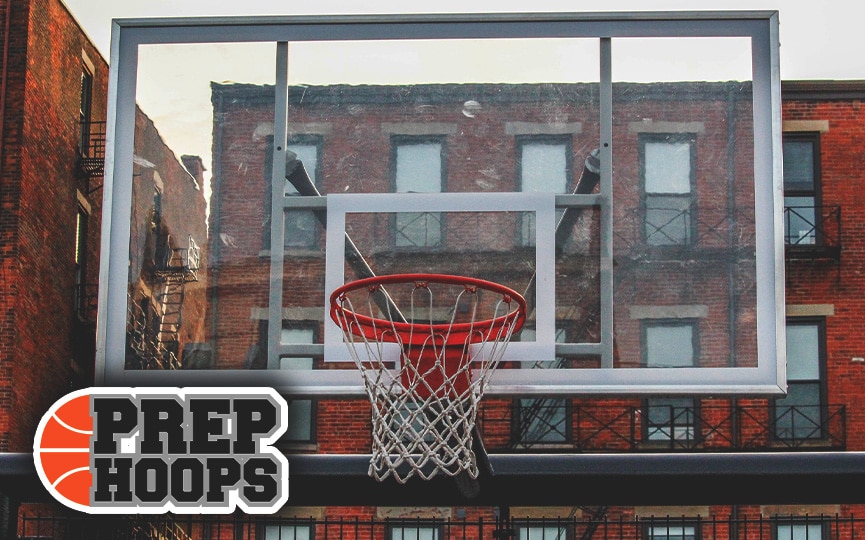 Posted On: 09/7/15 10:15 PM
Troy Brady, 6-0 guard, ThunderRidge: Few players had a stronger summer than Brady, who has proven himself to be one of the best pure shooters in Colorado. What Brady has improved upon the most is the way he gets those shots. He is a very solid ball-handler who can get into his shot off the dribble. He knows how to run off screens and he has great vision, so he is able to keep the offense moving toward a solid shot even when defenders close out on him. A bit undersized for the Division I level, but while not highly athletic, he moves very well defensively.
Reggie Gibson, 5-10 guard, Overland: Another player who is undersized for the rigors of Division I play, Gibson could be a great contributor at the small-college level. He is one of the state's best ball-handlers, and it helps him weave his way into traffic amid bigger bodies and finish in the lane. Down the stretch of the Class 5A state tournament, Gibson made some huge "How did he do that?" type plays by finding his way into the lane. Will get a chance to show what he can do this season while running the point for the defending state champs while filling in for the departed Austin Conway, who is now at Wyoming.
Dominic Coleman, 6-2 guard, Chaparral: After limited playing time last season, Coleman stood out with a strong spring and summer. He has a long wingspan, and his athleticism makes him a very solid perimeter defender. Great at creating his own offense off the dribble and is a very consistent shooter. A very high-ceiling player who shows a propensity to learn and grow his game.
Monroe Porter, 6-3 guard, Legend: Porter is one of those players who does everything on the court. He can absolutely fill it up behind the perimeter — and from very deep. When he gets into a flow, it's hard to cool him off. He's also very skilled at reading the game and knowing where to get on the floor to create the best offensive opportunities for himself and others. Has a very good post-up game for a guard, and he's not afraid to back opponents down. Communicates very well on defense and, perhaps most importantly, plays with an edge and toughness on that end of the court. Porter has the skill set to play at the Division I level, the only thing potentially keeping him from that stage being his "tweener" size at his position.
Riley Matticks, 6-1 guard, Legend: Porter's teammate at Legend, Matticks is a smooth point guard who has continued to improve. Matticks is a strong ball-handler who keeps his dribble alive and runs well off screen-and-roll action, quick to make decisions when coming off the edge. He has worked very hard on becoming a more consistent shooter, and that effort seemed to be paying off this summer. Because of his springy first step and deft work with the ball, Matticks has an ability to create a shot for himself almost anytime he wants it.
Henry Cooper, 6-1 guard, Thomas Jefferson: Cooper plays bigger than his 6-1 size, and his ability to get to the basket could make him an impactful scorer at the next level. Cooper's Next Level  club coach LeRoy Matticks has called him a "pitbull" on defense, where he can be a lockdown defender on the perimeter. Cooper has also seen his outside jump shot improve. His overall skill set is impressive.
Connor McCord, 6-6 forward, Legend: McCord, who has passed 200 pounds and is still growing, will certainly have the frame to play at the next level, especially after he gets into a college lifting program. This summer we watched him display a nice mid-range elbow jumper, and he's learned to make that an effective weapon while playing on a team full of guards. McCord is a solid rebounder who has a high ceiling for improvement the more he grows into his body.
Relando Rogers, 6-10 forward, FNE Warriors: We have yet to see Rogers play this summer, but his size — 6-10, 225 — makes him a prospect. He began to be a disruptive force for the Warriors during the playoffs last season, coming up with a number of key plays during a postseason win over Fort Collins. Reports are that Rogers has continued to become more polished as his coordination adjusts to his tall frame. The upside with a player of his size is high.
Cameron Pearson, 6-foot guard, Chatfield: Pearson is a solid shooter who has the ability to score in bunches. He put up 13 points per game as a junior last season at Chatfield. He's mobile and quick on defense, averaging 1.5 steals per game last season. Great IQ and feel for the game.
Walker Korrell, 6-2 guard, Mead: Korrell is one of the more entertaining players we watched this summer given his propensity for making a jaw-dropping, athletic play at any point in the game. Has some of the best leaping ability in the state and it makes him a great finisher. He also has very solid form on a jump shot that can be a great weapon. Korrell could stand to be a bit more aggressive at times, and if he masters that aspect he could be a major difference-maker for a program.